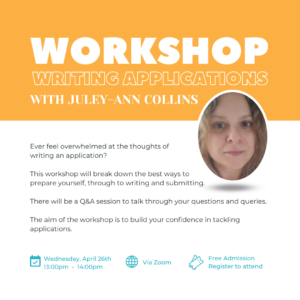 Ever feel overwhelmed at the thoughts of writing an application?
This workshop will break down the best ways to prepare yourself, through to writing and submitting.
There will be a Q&A session to talk through your questions and queries.
The aim of the workshop is to build your confidence in tackling applications.