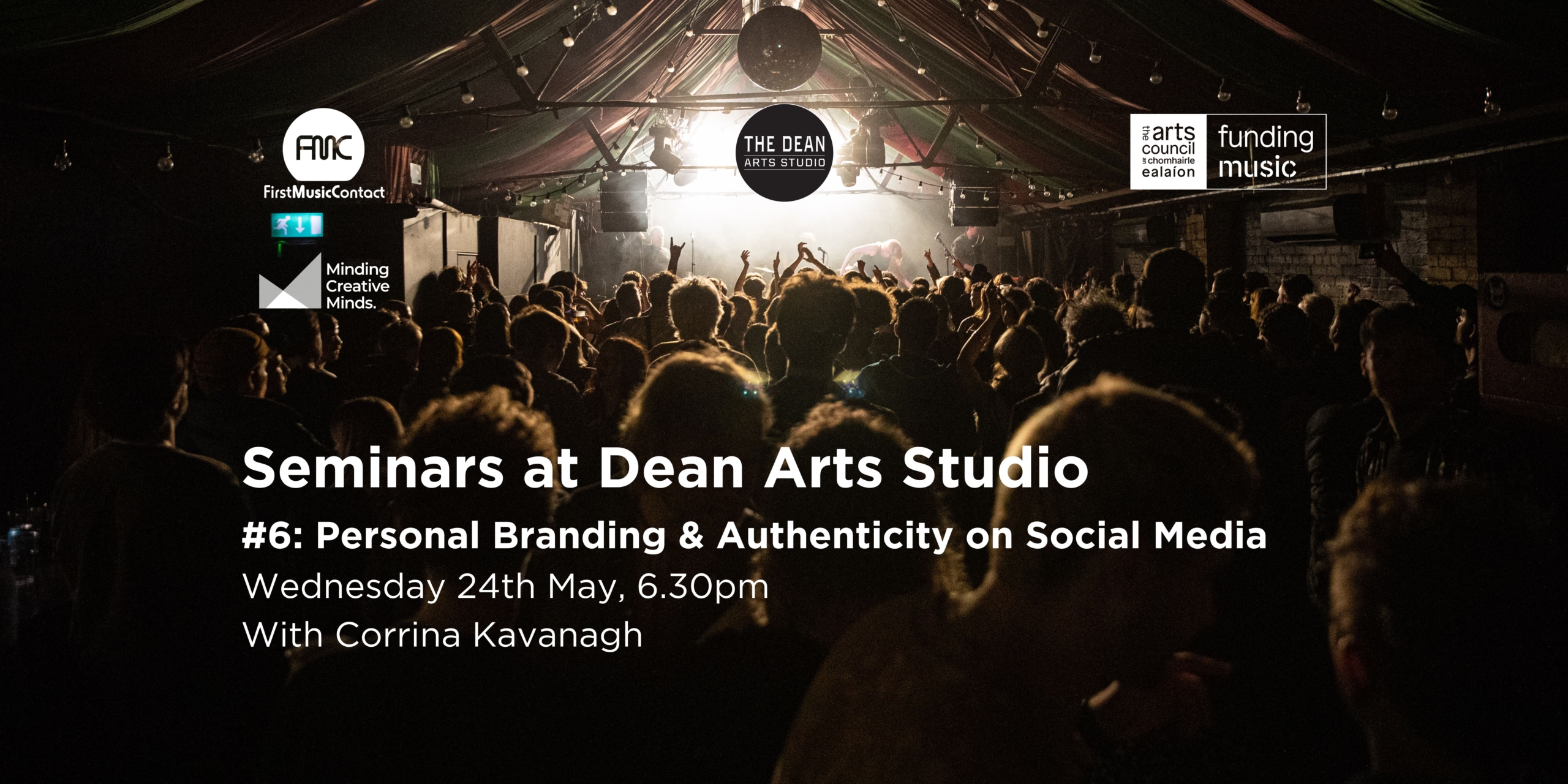 The Seminars at Dean Arts Studio series are first-come, first-served free workshops for musicians and those working with artists to help develop their careers.
FMC are delighted to partner with Minding Creative Minds on May's installment of the series.
This edition of the series is a masterclass in Personal Branding & Authenticity is presented by Corrina Kavanagh; an audience and Brand Marketing Consultant and a qualified Personal Development Coach.
Masterclass: Personal Branding & Authenticity

We exist in an era of noise and distraction, where attention spans are growing shorter and the need to make an impression is becoming more important. The best way to connect with people is by creating a meaningful, authentic and memorable personal brand and we all have a personal brand. In this masterclass, Corrina will cover:
Why it is important to be clear on your personal brand
Approaches to consider when crafting a personal brand
Step by step guide to defining and communicating your brand
This Masterclass in Personal Branding & Authenticity has proven one of the most popular, within a hugely popular programme of Minding Creative Mind's masterclass and workshop events of recent months offered to the creative sector and Minding Creative Minds are delighted to be in a position to engage with Corrina again, this time for the May edition of Seminars At the Dean which is facilitated monthly by First Music Contact.
Pre-registration for these events is essential, as capacity is limited.
Seating is also provided on a first-come, first-served basis, so please arrive early.
Please use promo code MCM at registration.