Minding Creative Minds to host 'Let's talk about addiction' at this year's Ireland Music Week.
Topic: 'Let's talk about addiction' – 'Exploring addiction and recovery in the Creative Sector'
Wed October 4th – 5pm – Lost Lane Main Room
We are so pleased to have been approached by Dwayne about this topic and to be able to present this panel conversation during the Ireland Music Week Programme 2023  We believe Dwayne, Barbara Louise, Rowan and Patricia's insights into this topic and in some cases personal experiences will be both engaging and insightful and look forward to seeing you there.
1: Dwayne Woods (Artist Manager, Music Publicist and Consultant at Butter Wouldn't Melt)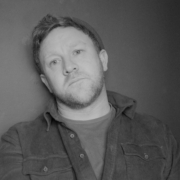 Dwayne Woods is an artist manager, music publicist and consultant at Butter Wouldn't Melt.
He has worked with an eclectic mix of artists over the years.
An activist, mental health advocate, and mentor at Minding Creative Minds, Dwayne has championed Irish music for over 15 years in various roles including events, management, radio broadcasting, PR and music journalism.
He also recently completed a diploma in addiction studies, a workshop in addiction within the music industry and will soon be a qualified mental health first aider. Hoping to bring his knowledge and experiences into the music industry and creative arts sectors.
2: Rowan McDonagh (Freelance Production Manager)
25 years experience in the music Industry from running visuals in night clubs around the country to working for and eventually managing CAVS, which was Irelands largest Av Company at the time, onto stage managing and eventually production managing large scale festivals. In recovery for Mental health and addiction issues. Founder of The Cowshed peer to peer support group and mentor and advocate for Minding Creative Minds.
3: Barbara Louise Brennan (Stigma Disruptor, Mental Health Advocate, Speaker / Trainer)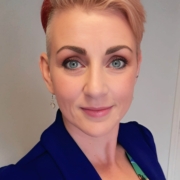 A highly esteemed trainer and facilitator, and an inspirational 'thought leader' in her field, Barbara has over 14 years' experience in changing the culture of mental health at all levels of society.Barbara led 'See Change', the national stigma reduction programme which is famed for the iconic Green Ribbon campaign for the last 5years as part of her work. She has also been part of the Global Anti Stigma Alliance inspiring change internationally. A regular contributor to national mainstream media and social media Barbara has lectured at Dublin City University, Trinity College Dublin, and University College Cork inspiring people to think differently about mental health and wellbeing. In the national discourse on mental health, Barbara has been a driving force for change, providing guidance to influential policy bodies like the National Office for Suicide Prevention, Irish Human Rights and Equality Commission, Mental Health Commission, and numerous major corporations.